India Home's classes and workshops educate the community on a wide range of vital topics.
India Home works with community partners, government agencies, peer education groups, volunteer medical and therapy providers to create a diverse range of educational workshops and classes.
Many of our members are immigrants from South Asian and South Asian diaspora countries and do not speak English well and need help to navigate American ways of life, government agencies and so on. We also offer lectures and workshops on a wide variety of topics that are designed to facilitate understanding of and assimilation into American life.
Some of the topics we cover are:
Financial literacy
Elder Abuse
Elder Abuse
Legal Literacy
Citizenship and Immigration
Art
Dance
Yoga
Ayurveda
Religious Texts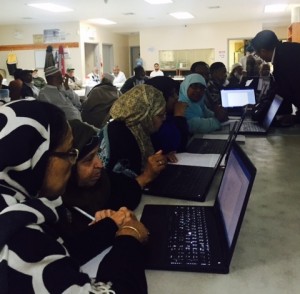 Our community faces language and access barriers and need to be taught to navigate American systems