Jobs/Volunteer Opportunities
Job Opportunities
Program Coordinator / Care Coordinator
Job Description
India Home is looking for a full-time, Bengali-speaking Program Coordinator and Care Coordinator. This full-time position will include 50% Program Coordinator responsibilities as a part of India Home's Senior Center Program and 50% Care Coordinator responsibilities as part of India Home's Case Management Department.
Program Coordinator Responsibilities:
Help facilitate activities at senior center, including guest lectures, volunteers, invited speakers, and consultant activity specialists (e.g. yoga teachers, crafts teachers, etc.)
Help serve food to seniors during breakfast and lunch and coordinate the meal service with caterers.
Coordinate the planning and delivery of food for lunch and other programs with restaurants. Inform restaurants when food is needed/not needed.
Coordinate center-specific festivals or celebrations such as monthly birthdays, faith-based holidays, etc.
Create and maintain program calendars with specific activities planned and ensure the execution of planned activities.
Develop or recommend new activities based on program participant feedback.
Maintain good rapport with seniors from the program to ensure their wellbeing and understand their needs in a culturally competent manner.
Work with Program Manager to ensure the smooth execution of programs.
Report program activities and feedback to the Program Manager.
Assist in outreach and community liaison efforts and expand our reach.
Supervise volunteers and interns when they are present.
Open to evolving responsibilities and different tasks.
Care Coordinator Responsibilities:
Assist clients in follow up with healthcare appointments, medication management, and other related issues
Work closely with Case Management team to coordinate necessary healthcare services to clients accessing social services
Liaise with local hospital discharge teams to ensure smooth transition for South Asian older adults reentering the community setting
Provide general healthcare information and referral services to clients
Advocate and support clients when they navigate healthcare settings e.g. local clinics, primary care appointments, hospitals, other social service agencies.
Manage linguistically competent volunteers when language poses a barrier for client interaction
Assist Case Manager as needed
This position will be primarily based at our Jamaica Estates office, while 3 days (Monday, Wednesday and Thursday) from 9am to 2pm will be at our Desi Senior Center in Jamaica. This full-time position is 35 hours a week from Monday to Friday.
About the Organization
India Home, Inc. is a senior center nonprofit organization based in Queens. We provide culturally sensitive, senior adult day program services to the South Asian community across the borough. Since our beginnings in 2008, we have touched the lives of thousands of seniors around Queens and worked with many community groups to promote and advocate for senior services.
Qualifications
Minimum Bachelor's degree required, degrees in social work, psychology, counseling, community health, sociology, anthropology, education, and other related fields are preferred
Previous experience working in a community setting with diverse populations
Previous experience in event coordination
Ability to maintain a calm and professional attitude under pressure or shifting priorities in a small nonprofit setting
Ability to work efficiently and independently
Strong verbal communication skills
An open mind to all cultures, faiths, traditions, and backgrounds
Bengali speaking a MUST and reading/writing preferred.
Salary & How to apply:
Salary commensurate with experience.
Please send a cover letter and resume to info@indiahome.org. Please include contact information for two professional references.
Volunteer Opportunities
Volunteer Program Vision Statement:
India Home understands and believes that volunteers are instrumental to our mission to "serve all" South Asian seniors, regardless of income, faith or country of origin. Our volunteers bring passion and new perspectives to the organization. India Home is dedicated to providing a healthy working environment where our volunteers:
Meaningfully contribute towards issues affecting the South Asian community.
Are valued for their unique skills and talents.
Are trained, mentored, supported and inspired in their work.
Have opportunities to develop skills and gain experience that will benefit them towards their future career goals.
Computer Class Instructor: We are looking for a volunteer instructor to teach computer classes for South Asian older adults. Click here to read more.
Meal Site Volunteer: We are looking for volunteers to assist during our lunchtime hours. The individual will be helping in dispensing food and some light cleanup following for our senior center program. We need help on Mondays, Wednesdays, or Thursdays from 12-2pm. Locations are around Queens. Click here to read more.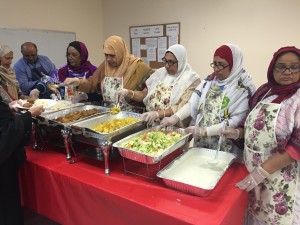 Smart Phone Class Instructor: We are looking for a volunteer instructor to teach smart phone classes for South Asian older adults. Click here to read more.
Friendly Visiting Program Volunteer: We are looking for volunteers to visit socially isolated South Asian seniors in their homes. This visitation program would be a long-term relationship with isolated seniors who would like companionship. Click here to read more.
If you do not find an opportunity that is suitable to you, please fill out the form below and