Diwali is one of the most important holidays of the year for many South Asians – and India Home seniors are no exception! The Festival of Lights, which is also often considered the start of a new year, happened on October 23rd this year, and our members have been celebrating it with song, dance, food and friends over the last two weeks. From explaining the importance of this religious day to others all the way to cultural programs featuring Bollywood throwbacks, our seniors have truly outdone themselves.
On October 21st, Diwali was celebrated for the first time at City Hall in the chambers. New York City Councilman Rory Lancman was present, and, along with other elected officials, spoke at the gathering. The event symbolized the coming together of cultures in the New York area, and the increased acknowledgement and acceptance of the South Asian community. India Home seniors were proudly among those in attendance, both engaging with mainstream society and celebrating their religious and cultural heritage. Special thanks to Ms. Neeta Jain for organizing such a successful event!
The Queens Community House in Kew Gardens also hosted an event as part of Diwali festivities. As seen above, India Home senior Usha Shah presented on the holiday, explaining its importance in the lives of Hindus, Jains, and Sikhs across South Asia. She even related it to major holidays in other traditions, comparing it to Christmas and Hannukah, providing cultural context for the QCH senior citizens. India Home members concluded the presentation with a small dance performance, and handed out diyas, or small lamps to non-members. The previous week, they gave out sweets, a key part of celebrating any Indian holiday.
India Home seniors celebrated Diwali at Sunnyside Community Services on Monday, November 3rd. The space was elaborately decorated, with beautiful rangoli and wall-hangings. In addition to a rich lunch catered by Usha Foods, seniors organized a cultural program and a fashion show and contest. Jyotika Patel, Archana Dave were featured performers, along with several others, and the best dressed contest was won by Usha Shah! The program was a throwback, with classic songs and dances from Bollywood movies – and was a hit with our seniors! Many of them got up and danced, enthusiastically singing along. The event at Sunnyside was well-attended, with over 60 people, including members from other centers. Special thanks to Usha Mehta, Niruben and Kaushik Hansoty, and Usha and Bharat Shah for helping set up, along with many others.
Diwali is the holiday of light, love, and cheer, but most of all, of family – so from our India Home family to yours, Happy Diwali!
At City Hall: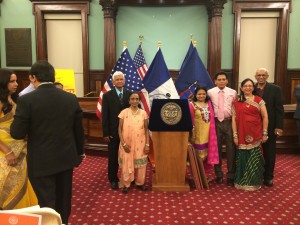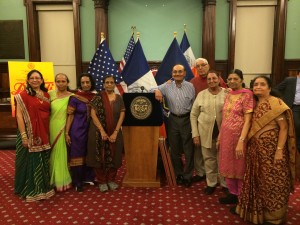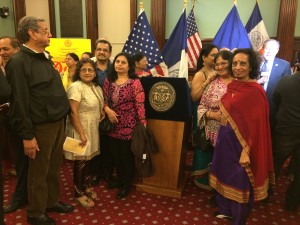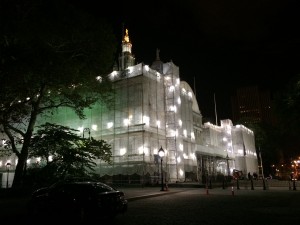 At Kew Gardens / Queens Community House Center: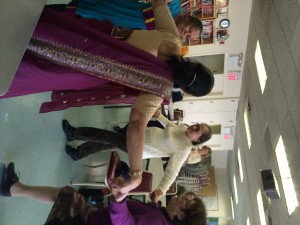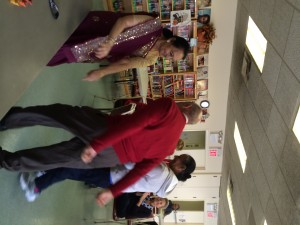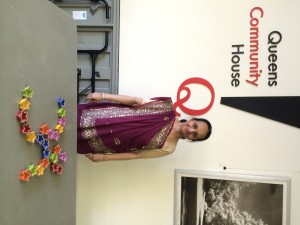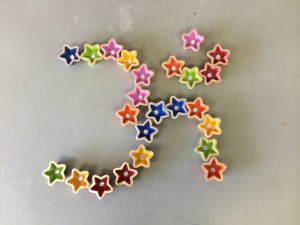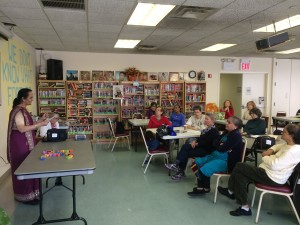 At Sunnyside Center: