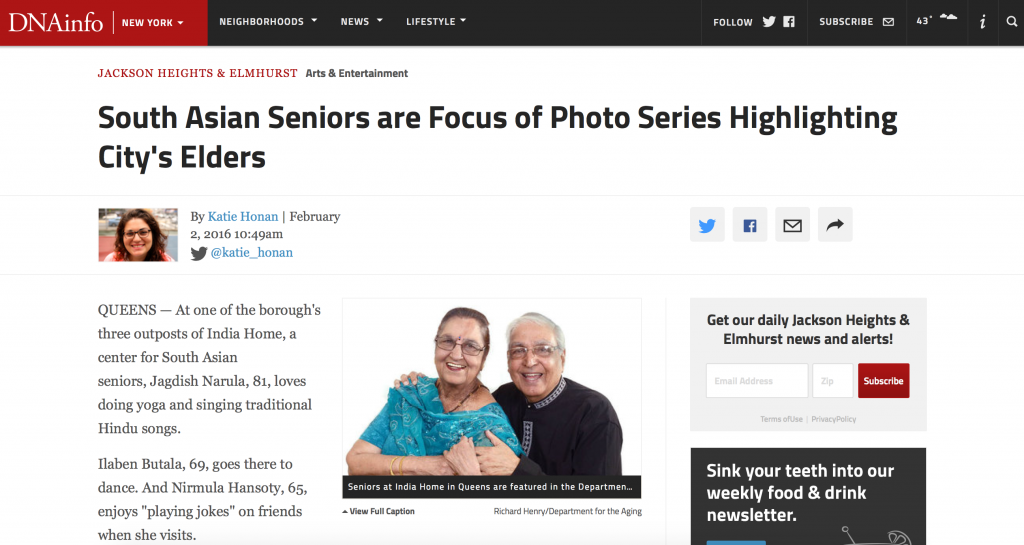 India Home's seniors became stars of DFTA's popular campaign called Stylin' Seniors. They were even featured on DFTA's masthead for a whole week. Then today, DNAinfo  did a feature on us saying:
"Ten seniors volunteered to take part in the photo series, some dressing in traditional clothing. India Home provided a makeup artist and DFTA's photographer, Richard Henry, took photos.
Participants shared their immigration stories and what they liked best about India Home.
Butala, who came to the United States from Gujarath, India, in 1980, worked for years at a drugstore at JFK Airport, she told the photographer. Now that she's retired, India Home is "like a home away from home."
"I love the people and have made lots of friends," she said. "I like the cultural activities, the dancing and the singing."
Read more at DNAinfo.com.