On August 18th, members from our Desi Senior Center took a trip to Madame Tussaud's Wax Museum in midtown Manhattan. Departing from the Jamaica Muslim Center at 11 a.m, the two buses made it to the museum at 12:30pm. During the trip, our seniors had lots of fun singing songs and telling jokes.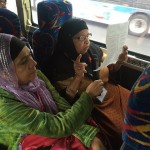 At the museum, they were thrilled by the wax statues of famous people. Wax statues at the museum are difficult and expensive to make, our members learned. They were especially happy to see Bill and Hillary Clinton.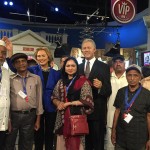 After hanging out on 42nd Street and seeing all the tourists and bright lights of the theater district, we took them to Brooklyn to show them around this borough. They went to downtown Brooklyn – and were impressed by its skyline- and Prospect Park.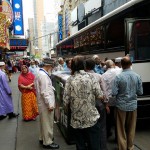 We love taking our seniors around the city and state so they get exposed to American life and culture. Often, our seniors cannot go on their own. These trips are very important for our seniors to see different places and learn more about the United States.