[social_share/]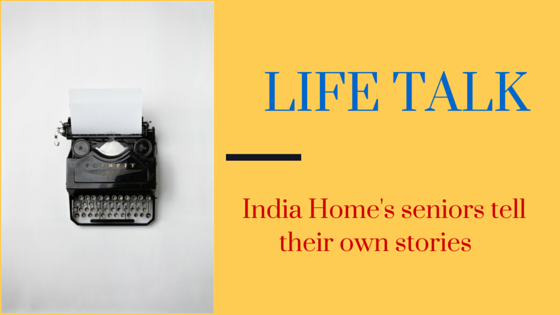 Garima Bakshi, a student with NYU's journalism program, wrote an article that chronicled two things: our member, Putul Chanda, a senior from Bangladesh; and our center in Jamaica, known as the Desi Senior Center. In the article she tells the history, not just of our senior's life, but that of a nation's trauma and Bangladesh's fight for freedom. Putul Chanda is not the only one of our seniors who has been through the travails of war and displacement – several of our elders who attend the Desi Senior Center have had similar experiences. Chanda, however, was willing to talk about her life. The article is reproduced here in installments, and has been edited for length and clarity.
Putul Chanda: The Journey Before Jamaica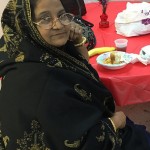 It was my first day at the Jamaica Muslim Center, one of the centers under India Home, the non-profit organization dedicated to improving the quality of life of the South Asian senior citizen immigrant community in New York. I stood outside, in the verandah of the Center, apprehensive, waiting for Sohom, the India Home volunteer who had kindly offered to help me interview the Bangladeshi freedom fighters that frequented it. My skin soaked in the sunshine, uninterrupted, for a change, due to the lack of high rise buildings. The Center was definitely larger than the unimposing two storied houses that lined the quiet, serene street. Sohom would later tell me that it wasn't always like this; this part of Jamaica, Queens used to be a dangerous, crime-ridden neighborhood until the Bengali community from India and Bangladesh started moving here. Gradually, it gentrified, and it has kept its gentrified appeal because, as Sohom said, "The Bangladeshis are house-proud."
As I paced up and down the verandah, the front door opened. A middle-aged Bengali man shuffled out, mop and pail in hand, looking curiously at me. I absentmindedly stared back, less out of curiosity than out of my surprise that the South Asian habit of mopping the area outdoors as well as indoors was being continued in Jamaica. Now ignoring me, he squatted on the ground, dipped the mop into the pail of water, and began to scrub the ground. I quickly jumped out of his way. I hadn't seen the inconveniently painful but highly effective mop-and-pail method being utilized since I had left New Delhi. This felt like home, I thought to myself. I realized it had taken just a few seconds for the feeling of apprehension to vanish.
As my visits to the Center increased, I found myself feeling more at home every time. The Jamaica Muslim Center is delightfully and determinedly grounded in the widespread South Asian belief that change of any kind is bad. 8000 miles couldn't change the fact that this branch of India Home felt exactly like that- a home in India.
Every time I would enter the Center, I would be led inside by Sohom, who was always late, through a prayer room with shoes neatly arranged outside, past a kitchen that always had the distinct aromas of tadka dal and mustard fish, down a winding staircase into a basement. Here, we would be greeted by the sight of over a hundred senior citizens exercising to the count of the yoga instructor, the men in shirts and pants and the women in salwar-kameez. Sometimes, instead of yoga, they would be practicing spoken English, chanting "Good morning! How you today?" to the cue provided by a South Asian English-language coach.
Long wooden tables lined every wall of this room: some had attendance registers, registration forms, and scraps of handwritten notes; most tables supported the weight of the snacks and drinks that would supply the next tea break, or remnants of biscuits and samosas from the previous chai-time. I soon discovered that at the Center, everything operated on the basis of gastronomy. Bengalis certainly take their food very seriously. The first day, I had arrived before lunchtime, and no one had wanted to talk to me. It was only after they had finished their portions of mustard marinated spicy fish, dal- roti, and rice-curd that Putul Chanda and Shakhwat Hussain, two of the Center's freedom fighters, agreed to speak with me.
It was only later that I realized that the senior citizens at the Center would have felt apprehensive at the idea of sharing their stories with me. "It was the most traumatic experience of my life, I won't talk about it", said one senior citizen, seemingly angered at the mere mention of Partition.
The Partition of '47 was so traumatic that most of the people who had experienced it and were still alive refused to talk about it. A study conducted by the United Nations High Commissioner for Refugees estimates that 14 million Hindus, Sikhs, and Muslims were displaced during the '47 Partition, making it the largest mass migration in human history.
The freedom fighters at the Jamaica Muslim Center were Bangladeshis that had undergone a double Partition- that of India and Pakistan in 1947, and then again, in 1971, when East Pakistan became the independent country Bangladesh. Approximately 1.2 million Bangladeshis are estimated to have migrated to India between 1959-71, and another 10 million entered India as refugees during the war months of '71.
Besides, would they feel comfortable talking to me, when I wasn't a Muslim of Bengali origin, but a Hindu of Punjabi-Pakistani descent, the very region they had struggled decades ago to gain independence from? But, as I soon realized, this was a misconceived doubt. In South Asia, religious and micro-ethnic identities might have mattered, but here in Jamaica, New York, the greater South Asian identity trumped the smaller, fragmented ones.
The War Comes to Putul's Village
I can speak Hindi, English, and can only understand bits of Bangla. The freedom fighters I interviewed could speak mostly Bangla, a little Hindi, and scattered English thrown in here and there. This is where Sohom would be a great help – he spoke all three languages.
Mrs. Chanda was referred to as Putul Aunty by the staff and volunteers of the Center, to denote the non-familial familiarity that she exuded, with her bright salwar-kameez outfits, matching dupattas covering her head, and a twinkle in her eyes. It was in the organized chaos of this room that Putul Aunty, over several cups of chai, shared the very disorganized chaos of her own life with me. Mr. Hussain, who was a student freedom fighter back in the day, was trained in secret by the Bangladeshi rebel forces. Currently serving the Government of Bangladesh's Ministry of Agriculture and well versed in the historical events that transpired in the years leading up to the '71 Bangladesh War of Liberation, he provided much needed context and background information that Putul could not.
With her very first sentence, Putul clarified her religious affiliation to me. "My name Putul Chanda, I'm Hindu", she said, in heavily accented English. "What do you want to know?" Her voice was kind, but extremely matter-of-fact, as if she was teaching a history class to lazy high school students.
No, unlike Mr. Hussain she hadn't fought with weapons herself in the '71 War of Liberation, but was a nurse along with her sister in a mukti bahini camp. Mukti bahini refers to the guerrilla resistance movement that had formed in East Pakistan. Comprising of the Bangladeshi military, paramilitary, and civilians, it was the main opposing force to West Pakistan, now just Pakistan. In 1947, the British colonizers, before leaving India, had split it into three parts, but two countries. There was the separate nation of India in the center; bordering it on the west was West Pakistan, on the east was East Pakistan. Bizarrely, both West and East Pakistan were governed by the same government. The 1971 War was fought with the intention of liberating East Pakistan and making it into a separate state.
Putul's dada, or eldest brother, the acting head of the family, had known the leaders of the camp and had asked Putul and her sister to volunteer as nurses. They hailed from an educated, wealthy family that owned many plots of land, that were to be ravaged later by the destruction of the war. When the muktijoddhas, or freedom fighters, would return to the camp injured, Putul and her sister would nurse them back to health. "What more do you want to know?"
"If you had to explain to my generation the hardship that your generation went through, what would you say?", I asked.
"Ooh baba", she replied. "Then it's not a five-minute story. This will take time." Her tone changed. Sipping on her tea, she leaned in, and spoke in a hushed, conspiratorial manner.
Putul's house in Bangladesh was in Barisal district, governed by Pakistani commander Major Jaleel. After a violent bombing in Barisal, Putul's dada decided that it wasn't safe for them to stay there any longer.
According to surveys conducted by the Indian and Bangladeshi governments, during the nine-month long war and the genocide that ensued, Pakistani forces and Islamic extremists were estimated to have killed between 300,000 to 3,000,000 people, and raped between 200,000 to 400,000 Bangladeshi women.
They decided to escape to the village they originally hailed from. For seven days, the family trekked through forests, trudged along dangerous terrains, and braved the strong currents of the two rivers they had to cross. Putul arrived at the village famished, her clothes drenched in water and sweat. This was the pastoral playground of her childhood, she would be safe here. After all, the rest of their family still resided here.
She sprinted into the village ahead of the rest of her family, eagerly searching for familiar faces, known sights. Where was everyone? There were no children running about playing make-belief games, no women outside haggling with vendors, and worst of all, no cousins running to greet them. The unburdening feeling of relief was dissipating rapidly. She felt more unwelcome with each unfamiliar face she crossed. She looked around, searching for dada or her mother, and spotted an elderly lady hurriedly walking towards the party. As Putul walked back to where the rest of her family had gathered, she saw her fear reflected in each of their faces. The lady was speaking in hushed tones with her mother. Whatever she had said had caused Putul's mother to turn pale. The old lady took her by the arm and led her inside her house, as the rest of the family followed.
With sweeping arm gestures and protruding eyes, the old lady narrated the incidents of the past months that shaken up the village, Putul continued, her gestures matching those of the old lady she had just described.
The imam of the local madarsa had issued a fatwa against Hindus. Pakistani Special Force Officer Sarsinath Peer Shah was conducting officially sanctioned operations to either convert or kill; if Hindus refused to change their religion to Islam, he would have them murdered. Putul was devastated to find out that both her maternal and paternal cousins had been killed by Pakistani forces.
"I want to speak a little about why there was a problem between Pakistan and Bangladesh.", said Hussain, chiming into the conversation. He explained that West Pakistan did a terrible job of governing its territory on the other side of India. They would tax the people of East Pakistan, and rob it of its wealth and resources, but never give anything back. The people of Bangladesh were always discriminated against in any governmental scheme and were rarely appointed official positions. In short, the Pakistani government treated Bangladesh like its colony. The tipping point, according to Hussain, was when the Pakistani government carried out Operation Searchlight in March of '71, hunting down and killing nationalist Bengali students, civilians, and religious minorities. "It was clear that Operation Searchlight was unconstitutional, but Bhutto (then the President of Pakistan) kept it going. It caused the deaths of millions of Bangladeshis." It came as no surprise that the people of Bangladesh wanted independence.
War exposes the best and the worst of people; while on one side religious extremism was at its peak, on the other side Muslim civilians were putting their own lives in danger to help Hindus.
Refugees in their own country
With their world spinning out of control, Putul and her family lived out the next few days at the mercy of the few friendly neighbors they had left, eternally grateful to these friends who took an even greater risk by providing them with food and shelter. A family with vast lands and wealth, they were reduced to unimaginable penury. They slept wherever they could- on the cold floors of the houses of warm neighbors, on grassy verandahs, and muddy grounds; and devoured whatever little morsels their friends could provide.
With each passing day they felt more and more disconnected from their own village, and Putul increasingly started realizing that their only chance at escaping death was to convert to Islam.
The local Pakistani forces were aware of the family's arrival in the village. Putul, then in her teenage years, had already received an offer to marry one of the top local officers of the local Pakistani forces. Of course, there was a catch. A Muslim man can marry a woman of any faith as long as the woman has converted to Islam prior to the ceremony. The family was well known in the village and if Putul married the officer, it would send out a strong message of obedience to the people.
Putul considered the offer. It would save her life, but who knew what kind of man he was? Would he let her see her family? Probably not, unless they also converted. Besides, her education had hit a standstill due to the past few turbulent months, and there would be no chance of her finishing her education if she married him. Fortunately for Putul, dada made the decision for her. He decided to go against the odds and trek to India.