Reports
Migrating from Bangladesh: Needs of Seniors 
A Community Needs Assessment Survey of Bangladeshi seniors in Jamaica, Queens conducted for India Home by Hunter College Urban Policy & Leadership Graduate Research.
2. AARP Report on Houston's South Asian Seniors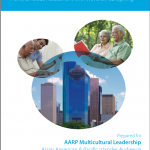 Click on the image or here
3. AARP Report on Health and Healthcare of Asian American Pacific Islanders 50+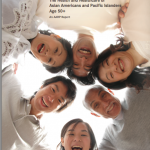 Click on image above or here
Books
Mapping The Maze: A Guide to Welfare for Elderly Immigrants, H. Mazumdar
Click here for a FREE DOWNLOAD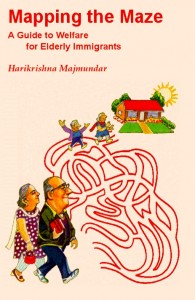 of this useful guide for seniors on how to negotiate Social Security and Public Assistance payments in the USA, click the picture.
Websites
South Asian Senior Organizations
COPO USA – Council of Peoples Organization Senior Center
(718) 434-3266
1081 Coney Island Ave
Brooklyn, NY 11230
Hindu Temple of NY Senior Center
(718) 460-8484
45-57 Bowne Street
Flushing, NY 11355
Indo-American Seniors Association Fremont (California)
510-695-3411
3984, Washington Blvd
Fremont, CA 94538
MILAN
1601 Marcus Ave
Clinton G Martin Park, New Hyde Park, NY 11040
Shanti Niketan
352-508-7060
999 David Walker Drive
Tavares, FL 32778
Other South Asian Organizations

(718) 937-111
71-7 Woodside Ave
Woodside, NY 11377
information/services access
human rights
civic engagement
Chhaya CDC
(718) 478-3848
37-43 77th Street, 2nd Floor
Jackson Heights, NY 11372
housing rights
community development
civic engagement
Indo-Caribbean Alliance/
(718) 785-2911
131-12 Liberty Ave (Basement Level)
Richmond Hill, NY, 11419
youth services
community development
advocacy
SAALT – South Asian Americans Leading Together

(301) 270-1855
6930 Carroll Avenue, Suite 506
Takoma Park, MD 20912
advocacy
policy making
civic engagement
SACSS – South Asian Council for Social Services
(718) 321-7929
143-06 45th Avenue
Flushing, New York 11355
information/services access
community development
civic engagement
Sadhana
Environmental cleanup, community development
SAHI – South Asian Health Initiative
(646) 888-4600
300 E 66th Street, 15th Floor
New York, NY
public and preventative health
health education
immigrant rights
Sakhi for South Asian Women
(212) 714-9153
P.O. Box 20208 Greeley Square Station
New York, NY 10001
domestic violence
community development
information/services access

(718) 828-9772
women's issues
public health
participatory health issues

(718) 651-3484
54-05 Seabury St.
Elmhurst, NY 11373
youth services
education
community development
Seva NY
(718) 785-5596
Richmond Hill, NY 11418
community advocacy
service
immigrants' rights
Turning Point for Women and Families
(718) 883-9400
PO Box 670086
Flushing, NY 11367 USA
domestic violence
women's issues
information/service access
Government Agencies
Other Organizations

Queens Community House Kew Gardens
(718) 268-5960
80-02 Kew Gardens Road, 2nd Floor
Kew Gardens, NY 11415
senior services
information/services access
community development
Queens Community House Forest Hills
(718) 592-5757
108-25 62nd Drive
Queens NY 11375
senior services
information/services access
community development
Services Now for Adult Persons
(718) 454-2100
80-45 Winchester Blvd, Bldg. #4, CBU #29
Queens Village, N.Y. 11427
senior services
information/services access
Sunnyside Community Services
(718) 784-6173
43-31 39th Street
Sunnyside, New York 11104
senior services
information/services access
youth programs
Drug/Alcohol Rehab Centers and Treatment
Addiction Resource, American Society of Addiction Medicine
Alcohol Addiction and Recovery Resources