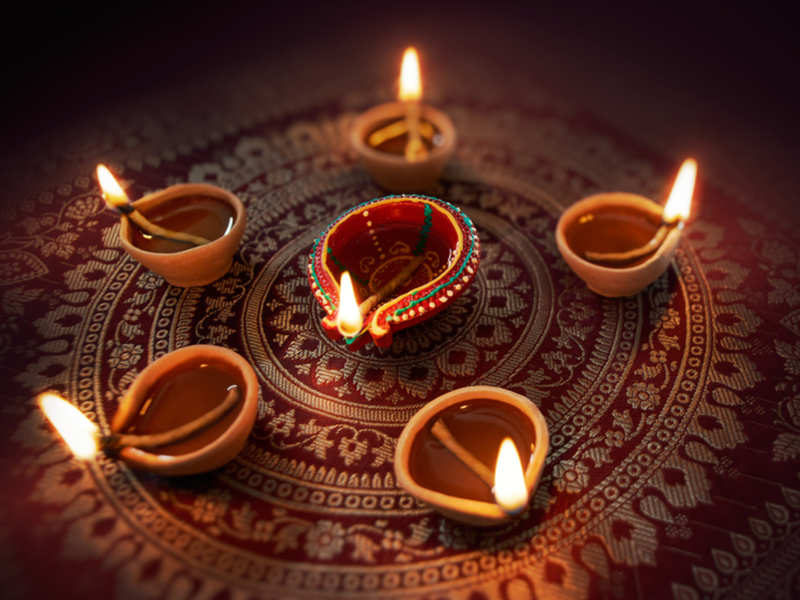 Diwali is a time of celebration, celebrating the conquering of good over evil. It honors good deeds over evil comings and rejoices in the concept of light over darkness. Diwali, known as the festival of lights is most commonly celebrated with dinners and parties, pujas and family gatherings. However, this year due to the global pandemic, it will surely be different. For safety reasons, celebrations will have to be creatively modified to rejoice safely with family and friends.
While this year will be different than any other, it should still be special and memorable.
We have curated this list of celebratory options to make this Diwali as festive as years past.
Enjoy arts and crafts time with family. We might be quarantining with family and hesitant to venture outside, making it the perfect time to enjoy crafting with family, especially young ones. Rangolis are thought to bring good luck and symbolize strength. It's the perfect symbol of the sentiment needed this Diwali. Making rangolis or decorating diyas is also a great way to involve children while teaching them the meaning of Diwali.
Celebrate with an at home puja. Since many places of worship including mandirs are temporarily closed or limiting visitors, this Diwali encourages prayer at home. An at home puja is a great way to honor the holiday during this auspicious time while also maintaining social distance. Simply playing bhajans in the home will create a festive atmosphere and will also keep the spirit of Diwali alive.
Decorate your home for Diwali. Decorating your home for the festival is a great way to bring some of the festive spirit home. Diwali, the festival of lights is meant to brighten homes and spirits. Now, is the best time to brighten up your home as well.
Read Diwali books with children. Diwali is the perfect time to teach your child about his/her culture and traditions. Being home allows the perfect time to share the story of Diwali with your child or grandchild. There are a plethora of children's book celebrating the holiday. Read one together with your child and make it a family affair.
Celebrate with virtual events. India Home will be hosting a virtual Diwali celebration in collaboration with the Rubin Museum and Telugu Literary and Cultural Association this Saturday November 7th at 5pm. Join us as we bring light to this difficult time. It will be a celebration full of music and dancing, showcasing a variety of talent.
Register now: https://rubinmuseum.org/events/event/diwali-festival-of-lights
It is important now more than ever to keep our spirits alive. This Diwali, let's do just that. From art to music and dancing, enjoy the festival with laughter and smiles.